Air, Land & Sea Environmental Management Services, Inc.
11 Tunes Brook Drive, Brick, NJ 08723
Phone - (732)295-3900
Soil & Groundwater Investigations

Air, Land & Sea specializes in many types of soil and groundwater investigations. All investigations are site specific and costs for performing these services vary widely. However, Air, Land & Sea works with various methodologies, drilling contractors (if required) and laboratories to get you the best price to perform these services.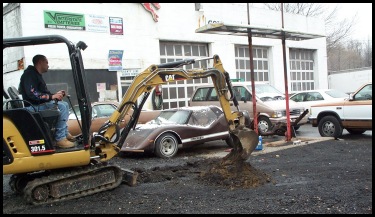 Examples of such projects include:

Underground Storage Tank Investigations
Delineation of Contaminated Soil or Groundwater
Groundwater Flow Maps and Dispersion Modeling
Long Term Groundwater Monitoring for Natural Attenuation
Aquifer Pump Test and Slug Tests for Aquifer Characterization

The NJDEP is beginning to tighten the requirements for Ecological Evaluations...