We may begin with the time-tested definition of wetlands. Basically, wetlands are land areas that are inundated or saturated with water, during the growing season for a period of one week or more, and have vegetation present that's particularly adapted for life in a water saturated environment.

Simply put, you don't have to be standing in ankle deep water to be in a wetland and these regulations can be confusing, if not devastating, to an unfamiliar individual navigating the avenues of land development.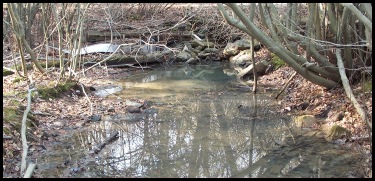 John Zingis, Principal Environmental Consultant and owner of Air, Land & Sea has managed the submission of over 1,000 applications associated with the Freshwater Wetlands Protection Act. Engineers, surveyors, attorneys and even other environmental professionals often call upon his expertise.
Navigating through the wetlands act has many facets from wetland delineations to Letters of Interpretation, to over 24 specific General Permits developed by the NJDEP to regulate development in and around wetlands.
Air, Land & Sea's simple answer is to have the property checked, even before you go ahead and order the closing survey, etc. We charge a nominal fee of $200 (in most cases) for us to evaluate published environmental maps, inspect the property and provide you with a letter summarizing the potential impact of wetlands on your proposed development.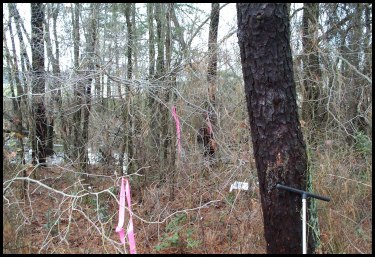 What are wetlands?
Wetlands are areas that are inundated or saturated with surface or groundwater for a duration long enough to establish a dominant type of vegetation that is suited for a wet environment. In accordance with NJDEP regulations the presence of hydrophytic vegetation, hydric soils and hydrology must be present to have a wetland.
How wet is wet?
Most people think you have to get your shoes wet on a site for a property to be called a wetland. This is not true. In fact there are many properties that resemble upland forests with no visible water. However, what lies under the surface is groundwater that comes within 12" of the surface in the early spring or late fall.
Can I build on wetlands?
Wetlands are regulated by the NJDEP. Any development within or near a wetland requires a permit from the NJDEP. Air, Land & Sea has extensive experience in working with the regulations to maximize the development potential of your property. Outlined below are some of the services and permits available.
Preliminary Wetland Inspection - An inexpensive way to determine if wetlands are present on your property, and if so, what to expect.

Wetland Delineations: Air, Land & Sea will carefully evaluate your property and identify the wetland boundary. At this time we could determine if permits are required.

Letters of Interpretation: This is an application made to the NJDEP to request that they verify the wetland boundary set by Air, Land & Sea. Following a site inspection by NJDEP, the NJDEP will issue a Letter of Interpretation stating that the wetland boundary is accurate and what type of transition areas or "buffers" will be required.

Wetland Permitting: There are over 20 types of General Permits that are available so you may develop your property. These permits may allow you to fill wetlands, cross wetlands and develop within the wetland buffers.