Air, Land & Sea provides a wide range of underground storage tank services for both our commercial and residential clientele. What appears to bring attention to these "underground time bombs" are real estate transactions. However, you should not be concerned, provided time is taken to properly plan for the management of tank removal. Here's a few FAQ's that may be of assistance to your inquiry, but always call for site specific information.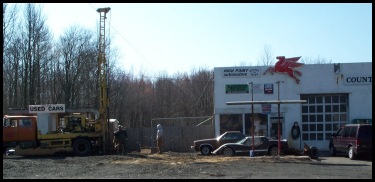 Why tank removal and not abandonment?
Actually the cost for removal is only slightly higher than the abandonment in place. If the tank is left behind it remains a blemish on the property that can be evaluated at any time or even removed at a later date. Fact remains that although inspectors will carefully look inside the tank for corrosion holes, they may not catch all of them. This may create a problem down the road when someone further investigates the abandoned tank and finds that it leaked.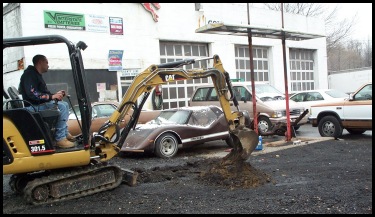 What tanks are regulated?
Most residential tanks are not regulated by the NDJEP. They're regulated by the municipality and in some cases the Health Departments. They only become regulated by the NJDEP if they have leaked. Commercially used tanks, most often, are regulated by the NJDEP.

What happens if there's a leak?
If the tank removal contractor observes corrosion holes in the tank, by law, the contractor must contact the NJDEP Emergency Spill Hotline. Failure to do so may get the property owner and/or tank contractor in a lot of trouble. Leaks are manageable. You don't have to cleanup to pristine conditions. There are NJDEP published soil and groundwater cleanup standards that may be applicable to your situation. In any case, get a person that knows the regulations and procedures.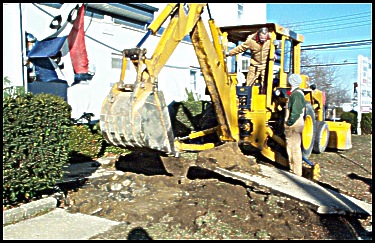 Can I check the tank ahead of removal?
Yes, soils surrounding the tank may be checked with soil borings and having soil samples analyzed by a NJ Licensed Laboratory. If soil contamination is present then it's a good idea to start planning immediately for a tank removal. The quicker you remove the potential source of contamination, the better off you'll be in the long run.